THIS IS NOW CLOSED
Here we go,
this is the pre-giveaway giveaway. Excited? I am.
I have six
miss patina bow shaped pearl necklace
's to giveaway (worth 11.99 each).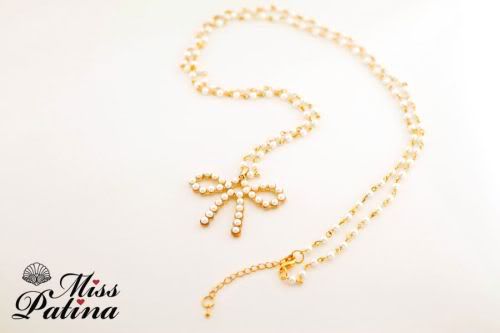 You can enter in four ways:
1) By linking to my blog (on your blog, facebook, myspace, or any other site) simply www.hivennn.blogspot.com or in a fancy html way
2) By leaving a comment on this post or
3) By linking and leaving a comment (worth 2 entries,giving you a better chance of winning)
4) Making me a header that i have permission to use (worth 2 entries, please incluce 'hivennn' somewhere, get creative)
T&CS
-it would be lovely if you were a follower of mine but you can still enter if not
-please leave your name and email address so i can contact you if you win
-please leave proof of linking to my blog so i can enter you (it's going to be a bit hard if you don't)
-anyone can enter, anywhere in the world, it doesn't cost anything
-winners will be picked randomly using a lottery approved number randomiser
-if you win, once i've sent off your prize (i'll pay for packaging) i'm not responsible for any other charges or loses (i will get proof of postage)
-no cash alternative
- you do not need to use blogger to enter
anything else? email me at hiven@live.co.uk
GOOD LUCK!
(this competition is now closed)