NOW CLOSED
I have two pairs of lovely handmade
'rosa'
knickers from
love as i find
to giveaway.
The most promising lingerie company i've seen in a good while. Handmade pieces without the normal handmade price tag. Beautiful colours.
I pretty much can not wait for their new collection. I will be like a kid in a candy store.
One of my favourite lingerie blogs was debating whether expensive lingerie is all in all worth it the other day. To quote,
'The short answer? always no.
The one exception to that rule? Handmade lingerie. I will happily drop a few hundred dollars on a custom made corset for example or even on a unique piece like a sheer chiffon teddy. Handmade lingerie is worth the money for several reasons. The first (and probably most obvious) reason, is that it's literally stitched together, start to finish, by a single person...often to your exact measurements. The second reason is because small designers, with their smaller buying power, are just not able to get the large discounts big retailers can so their raw materials simply cost more. Third, and perhaps most important, you're supporting small, independent, often female-owned businesses. Without getting too political here, I'm a big fan of buying from that particular demographic.'
(check out more, here)
Yes, now the giveaway. This is a hivennn exclusive. These are not available at any other part of the internet universe at the moment. I have two pairs of
'rosa' love as i find
knickers to giveaway. One small and one medium so there will be two lucky winners.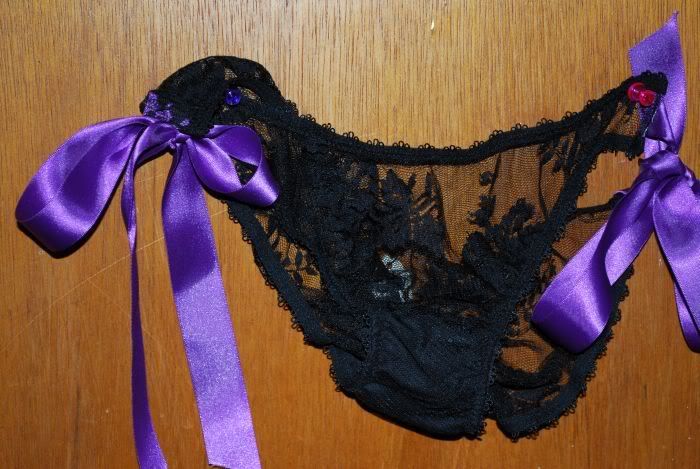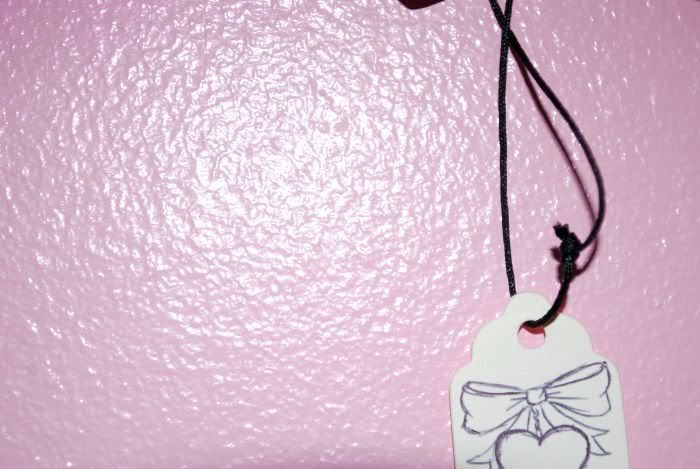 and now
how,
You can enter in three ways:
1) By emailing hiven@live.co.uk with your name and size (i've had to disable comments for a while as people kept telling me they weren't working, starting with email seemed easier than having to swap over for that reason)
2) By linking to my blog and emailing (on your blog, facebook, twitter, myspace, or any other site, each link will count for two entries) simply www.hivennn.blogspot.com or in a fancy html way
3) Follow Love as i Find on their Facebook. Tell them hivennn sent you! (this counts as one entry)
T&CS
-you must be a follower to qualify , i will check
-if you do not reply to the 'winners email' within seven days, i will reallocate the prize
-please include proof of linking to my blog (it's going to be a bit hard if you don't)
-anyone can enter, anywhere in the world, it doesn't cost anything
-winners will be picked randomly using a lottery approved number randomiser
-if you win, once i've sent off your prize (i'll pay for packaging) i'm not responsible for any other charges or loses (i will get proof of postage)
-no cash alternative
GOOD LUCK ALL
NOW CLOSED
A big thank you to Sam from
love as i find
and thank you to all of you for the entries to the giveaway. I'm so pleased it went smoothly. Look out for that email.