Lovely Regina from
Chainchainchained
(a jewellery site i've been eyeing for a while) agreed to do a little interview with me,
Who's behind chainchainchained?
Me, Regina and a little Brussels Griffon by the name of Alfie.
How/where did you get the idea for your name?
Chain chain chain...chain of fools. I'm a Detroiter and so is Aretha Franklin. When I first began making jewelry my process was to mix and layer
vintage chains. The name just made sense.
What's your inspiration?
Really anything. I like having a clear head, so I often go for walks. Nature, whenever possible. The fresh air is cleansing and allows for new ideas to develop. Music, of course is very inspirational. Often, friends will make requests for something they dream up and it will soon end up in my shop.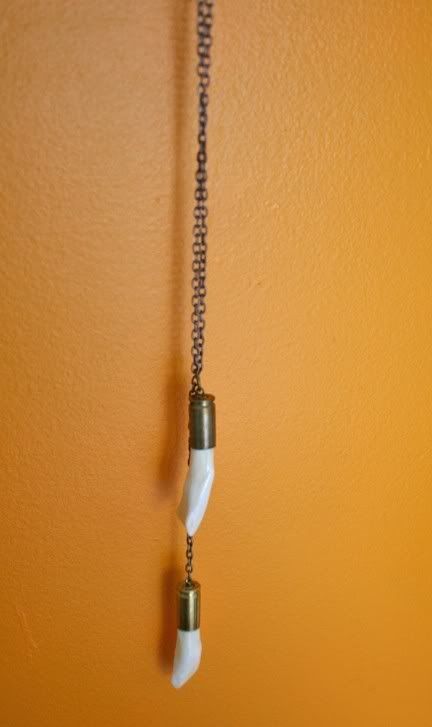 How did you get started and do you have any advice for someone wanting to get into the industry?
I started small. In the summer of 2006, a few friends encouraged me to join them on an annual trip to Brooklyn, for the Renegade Craft Fair. I didn't sell much then, but I was really inspired by all the creativity around me.
My advice for someone wanting to start a small business is make sure you love what you do, it shows. Research to see who else out there is making similar things. Don't be afraid to fail. Be nice! Don't give up when things get slow. Don't take yourself too seriously. Go outside.
What's been your favourite moment so far relating to your company?
I've had a few at this point. I always love getting little emails from past customers saying how much a piece of jewelry meant to them. Little reminders that the things I make people happy is a great feeling.
If you could describe yourself in three words and another three for your jewellery, what would they be?
me: dreamer, alchemist, charmer
jewelry: quirky, fun, magical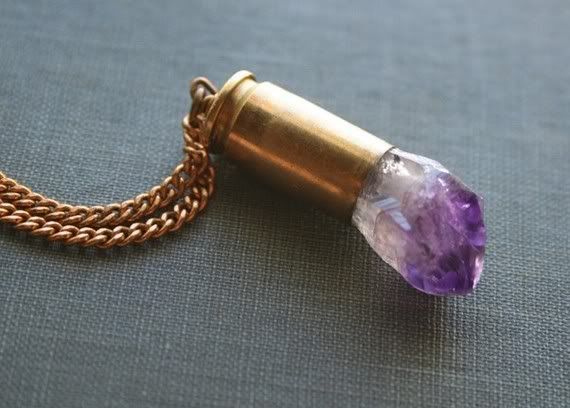 Where do you want to be in five years?
Happy! Hopefully living and working in some coastal european city, gathering sea shells on the beach for my next project.
Thanks to Regina Pruss.
www.chainchainchained.com