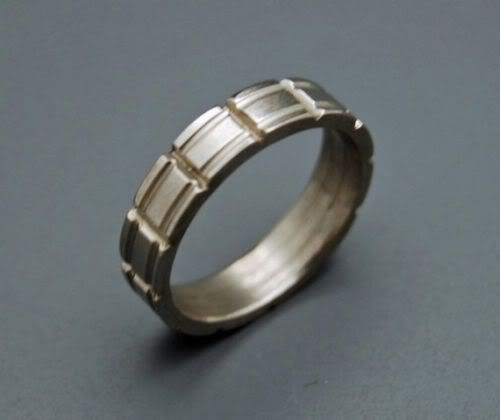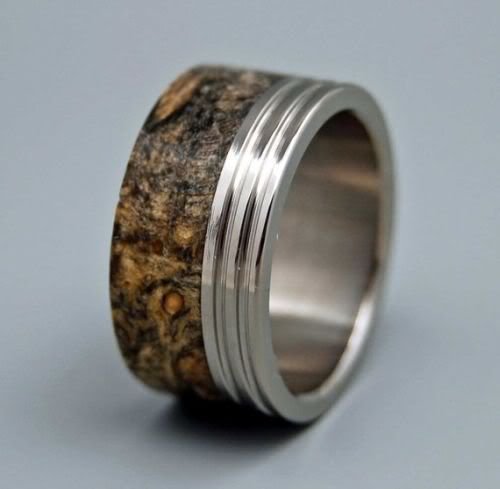 "We are a husband and wife team who has dedicated our lives to work that allows us both independence and a creative outlet. We specialize in wedding and commitment rings and will work with you to make the very perfect set to celebrate your union.

All our pieces are unique and individually hand-crafted from a single billet of pure titanium by Scott Richter. But even before they take form, the rings are constructed in our customers imaginations. We enjoy the process of making you the very ring that suits your desires, so please contact us with your requests and ideas. Every ring can be made in any color or finish that you see in our shop, making the options limitless."
So many other colours and designs to choose from
Minter and Richter Designs etsy linky.