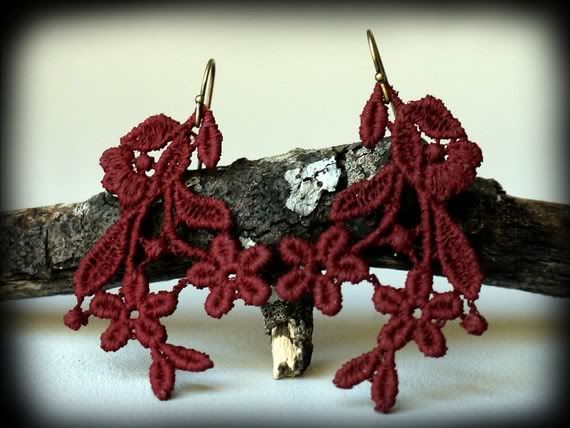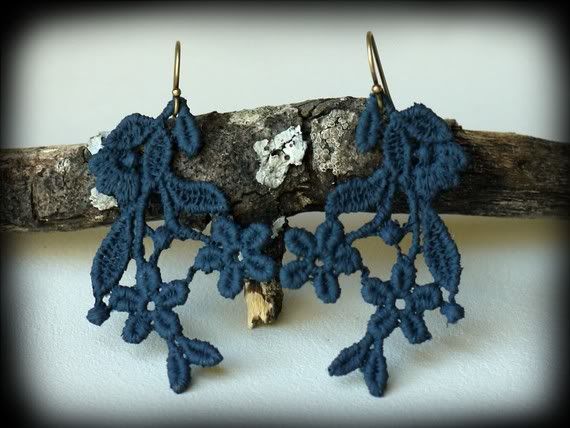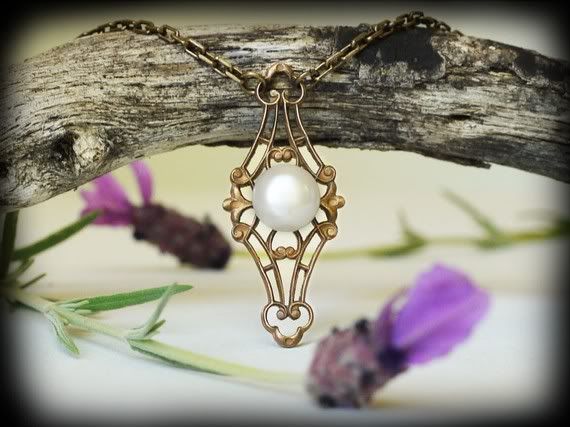 "I'm a little of a strange mix. I spent three years working for the lovely Claire Pettibone designing lingerie and girly pajamas. I already loved lace and textiles and the job taught me so much about how they were made and all the different types. While I was there she launched her bridal couture line which exposed me to some of the most exquisite laces and embroideries in in the world. I loved visiting the bridal room and staring at all the pretties!

I am a self professed girly girly but I realize lace is not the most practical fabric to wear. I started with the idea of making all these textiles I had come to love more accessible by using them to make jewelry. Plus I've just recently moved from the heart of Los Angeles to a small town of 12,000 in the woods of northern California so my girly girly aesthetic is a little unpractical out here. When I decided to launch Topiary I wanted to bring that beautiful feminine vintage look I loved and merge it with the beauty of woods, moss, trees, streams, deer and wild turkeys that I'm discovering at this stage in my life. It's still a work in progress! I always have 5 million ideas of what I want to make and enough time to make and photograph 5 of them."
For more beautiful, unique designs check out
Topiary Designs' etsy
and they have a competition running at the moment on
facebook. Five whole pieces up for grabs.