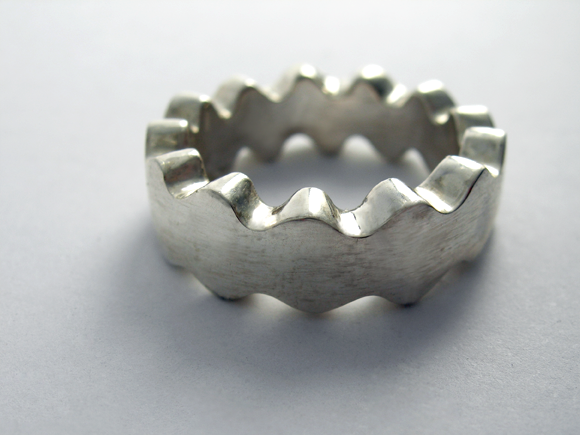 (created for a NASA concept competition)
C.A.D.I jewelry
are a young couple workshop in the Gothic Quarter of Barcelona, a jeweler and a product designer.
"We accidently met each other in India 7 years ago. We've travelled the world, through many exotic places and rich ancient cultures.
Passing through Kenya, Zambia, Zanzibar, Egypt, Nepal and Thailand we were always fascinated by the beauty of craftsmanship and perfection.

Inspired by both the physical and virtual environments that surround us, we work to develop our own style.
Currently, living in the city absorbing the spirit and energy of the Gothic Quarter of Barcelona, it stimulates us to interact with people and forms, to learn and to create within the urban ambient.
We grow through the exchange of ideas and values, collaborating with artists and friends who share the passion for original crafts and items. We are dedicated to their important roll in self expression, beauty and symbolism.

They are carefully crafted using special techniques, detailed and finished by hand.
We ONLY use high quality materials such as: Gold, silver, gold-plated silver, steel, gem stones, enamel and more…"
They create little pieces of art that are definitely worth investing in. With a beautiful and unique take on the world of jewellery,
C.A.D.I jewelry
are one to watch.
*spot the ring here