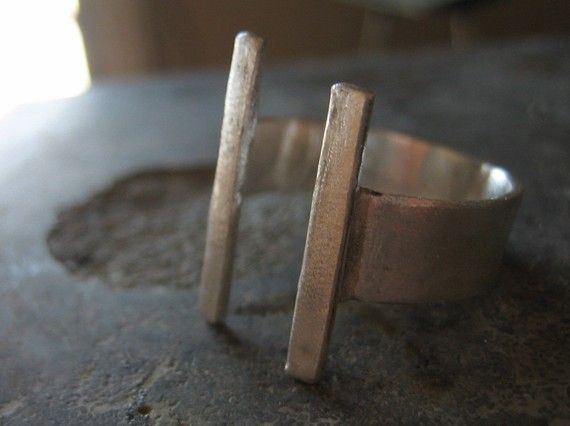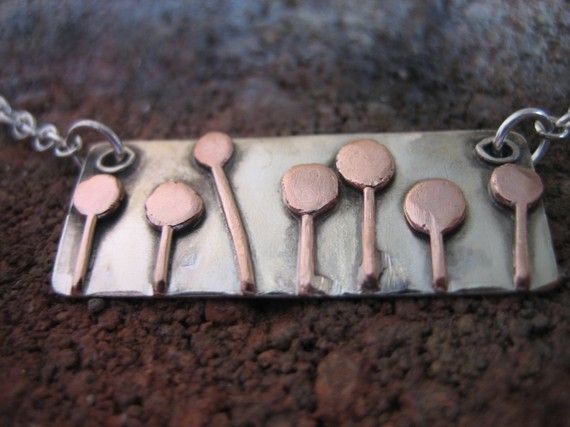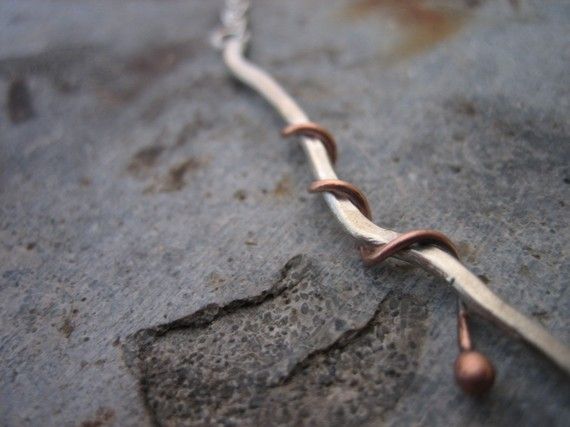 "Working as an Art Director in the film industry provides
an enormous creative outlet for me. I grew up loving movies
and the Production Design/Set Decoration/Costume Design were
huge inspirations. However, film being a 100% visual medium, it just
wasn't enough ...

Designing jewelry is wonderful and fun, but the actual "making"
of the jewelry thrills me! I am an extremely tactile person and am
very fond of art/design that is "touchable" and has texture.

Aside from film, I am inspired by Furniture Design, Pottery Design
and my most FAVORITE Artist in the World, Andrew Goldsworthy!
I find his technique and vision tragically beautiful"
It's all relative's etsy link.