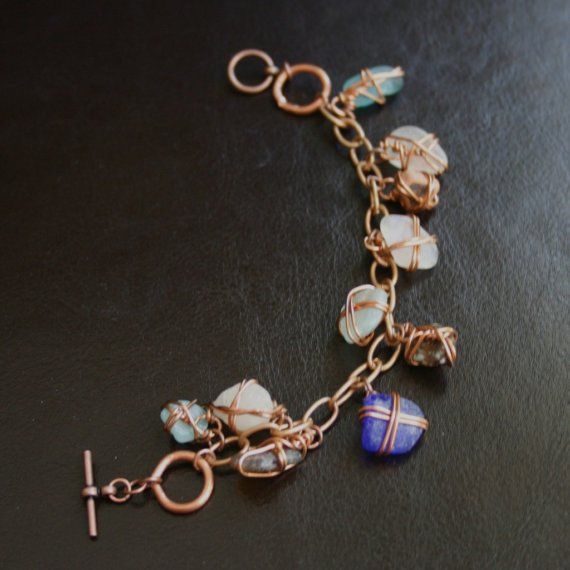 "My inspirations come from everything around me that is natural. I love going to the beach and combing the stones for something unique. Sometimes just one adorable stone can be the building block for an entire necklace or bracelet. I let the ideas come to me, so when I look at the pieces of beach glass and stones it doesn't take long before certain colour combos and shapes start to manifest into my work. For the copper, I love geometric shapes that are bold, and none of my peices are too serious!"
I have a giant obsession with copper at the moment. The texture, colours, reflections, etc. All win really.
See more beautiful creations at
Rock N Copper's etsy
.