I've seen lots of nail art/tutorials recently so i thought i'd do my own.
Nail tips:
-If your nails are a bit yellow, soak them in milk
-If you can, leave a day or two (or however long you can) between removing your nail polish and re-applying as it will let your nails recover
-Buy a nail oil and apply religiously
-Eat fish and nuts
-As with everything if you drink lots of water and eat healthily, everything else will follow suit

GLITTERAMA
*Ignore the weird coloured nails
Start off by wiping your nails with a soaked nail varnish remover cotton pad/general nail varnish removers (even if you don't have any nail varnish on, it removes other residues, which will make nail varnish go on easier)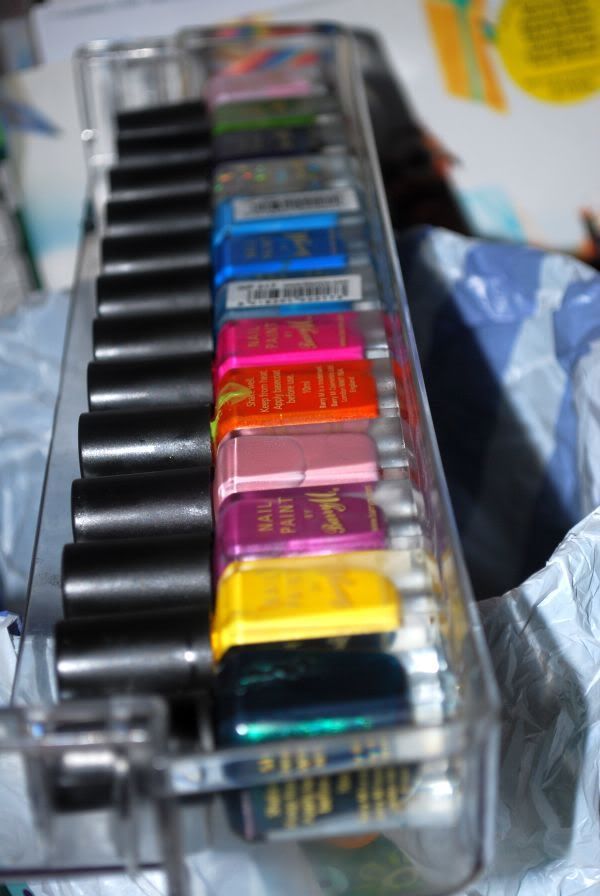 Next, choose your colour. I always use barry m. The best nail varnish I've ever used. I went with one hand (27) navy blue and the other hand (134) yellow, almost the opposite ends of the colour chart.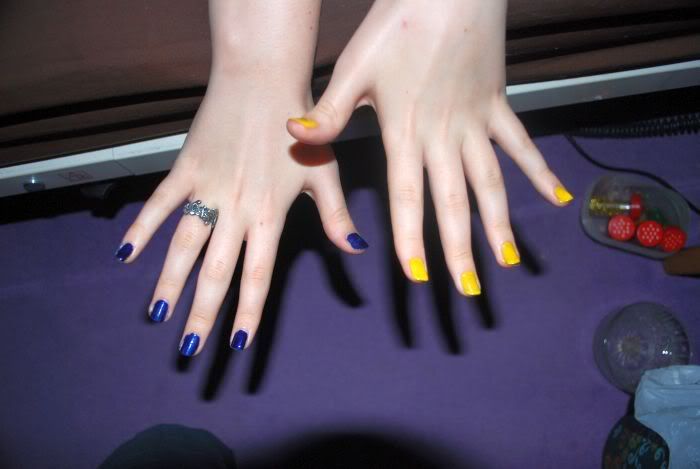 Paint your first layer as normal.
(ring, Heather Grandmont)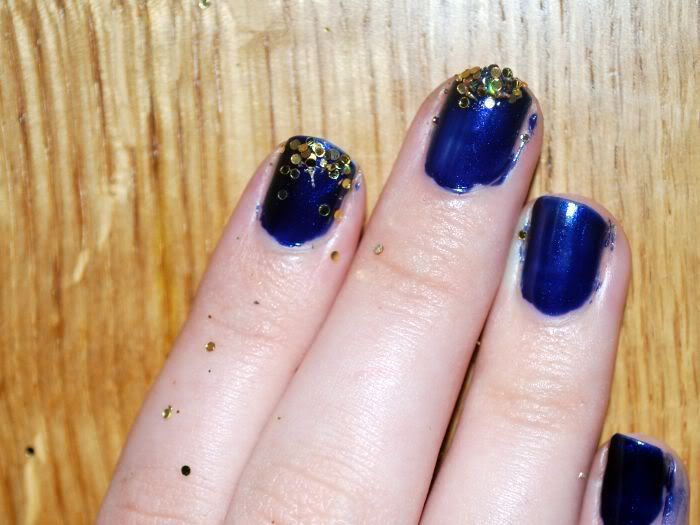 I put a bit of the varnish on the tip of my nail and then put my nail in a pot of glitter. A bit messy, maybe, but totally worth it.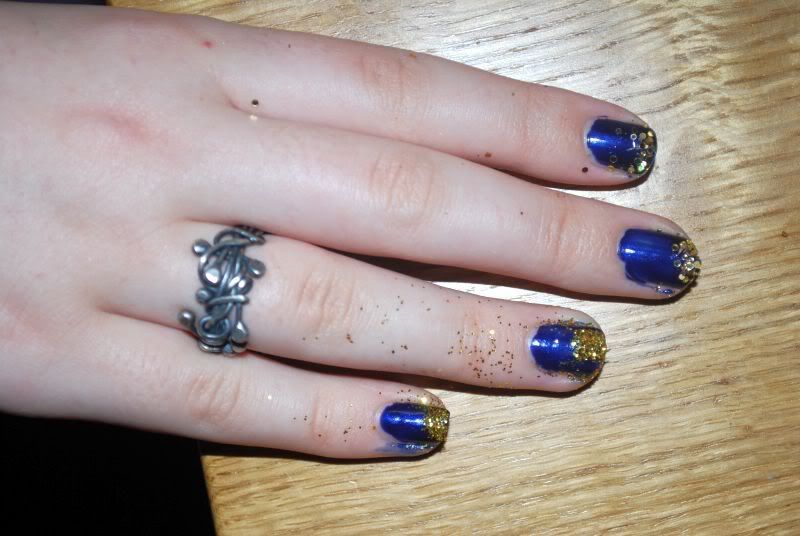 I couldn't decide whether to use fine glitter or bigger particles so i did two fingers of both. I preffered bigger.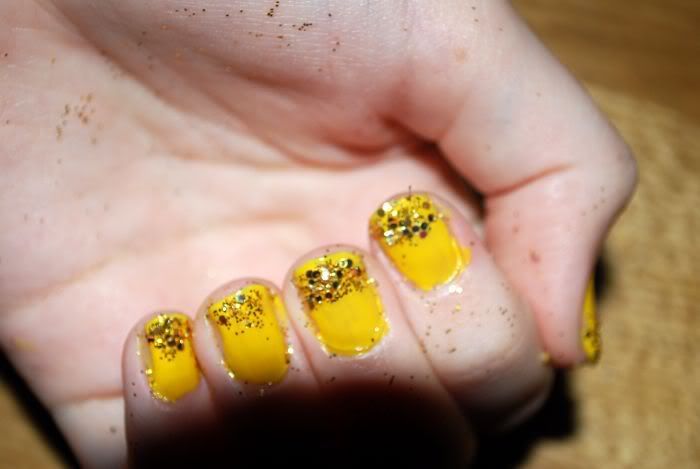 Now for the other hand. Same as above.
It will all work a lot better if you use a thin layer of a top coat clear nail varnish to finish.
Giveaway.
Facebook.
LOVE