Lovely Jess from
SWEAT
(a fashion/art based zine) agreed to do an interview with me...
*selected pages from SWEAT issue six
How did the idea for SWEAT come about?
When I was about 14 a lot of my friends started forming bands. I started getting involved with promotion & my brother always used to send me zines he found in London & it struck me as a good way to give the bands publicity. That's where the name SWEAT comes from, but local bands are flaky and often not very good, so that sort of fell apart. Then a couple of years ago I started my blog and kept seeing all these creative people so I decided to take it up again & this time it's been a lot more successful!
*
What did it take to make SWEAT a reality and do you have any advice for someone wanting to do the same?
The first thing is finding contributors. You can write & design it all by yourself, but for me the first issue happened because there were other people relying on me to make it happen. It started with any of my friends I could get to do something, but the internet has been great for getting a wider range of talent. The most difficult ting is money though. I don't actually know anyone who makes money out of their zine, it really is a labor of love. Printing & photocopying is the most expensive thing. I originally made friends with the lady who controlled the photocopier at my old college so she let me do it for free. At the moment my friend is doing it at the print shop where he works, if he got caught he'd probably be fired, but the qualities amazing. Yeah, I should probably find another way!
*
If you could describe yourself in three words and another three for SWEAT, what would they be?
Me: obsessive, spacey, indecisive
SWEAT: creative, beautiful, fun
*
What's been your favourite thing to happen relating to SWEAT so far?
Probably all the e-mails I get from people who love it, or maybe being included in the LCC (London College of Communication) library, that's pretty cool.
When you were younger, what was your dream job?
The other day I actually found a letter to my 18 year old self from when I was 11, it asked if I still wanted to be a fashion designer. Unfortunately not.
What influences you?
It sounds cheesy, but pretty much everything, you can find beauty everywhere. The best place is probably in the conversations I have with my mum, close friends or complete strangers. Also thinking, that's why I like embroidery or meaningless tasks (like working in a Bookshop) you can totally drift off & think up all these mad ideas. It's wonderful.
*
Who's your favourite artist at the moment? (feel free to interpret artist in any way you wish)
That's so hard! Um, I've been doing a lot of artist research for my textile art course so probably people like Andrea Dezso, Lara Schnitger and Melissa Ichiuji at the moment. And because I consider good fashion as art, Claire Tough & Hussein Chalayan are of constant importance.
When not working on ideas for SWEAT, what are you up to?
Stressing over college, usually physics, going to gigs in Bristol, embroidering, going to see my boyfriend, talking to anyone who will listen about the state of British politics, reading Douglas Coupland novels, listening to too much of the Smiths, admiring other peoples tattoos & obsessing over typefaces.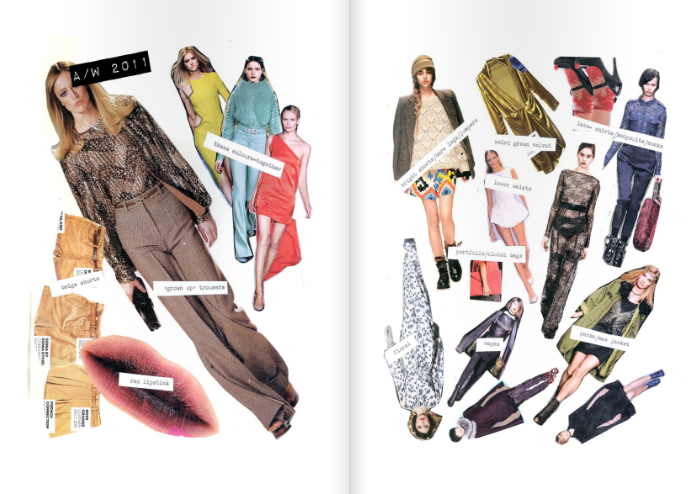 *
What do you hope to accomplish in the next ten years?
I hope to know what I want to accomplish in the next ten years. In the words of Motion City Soundtrack, "The future freaks me out"
For more information and to see/purchase
SWEAT issue six
(back issues are available)
click here
.
Included in this issue- Michelle Martins, Jaymie O'Callaghan and Cody&June.
(I have my copy and personally, i prefer having something to hold and look through. I'm officially addicted).
A big thank you to Jess. She also has a really lovely
personal blog
. She's about as obsessed with rings as i am.
LOVE