Simply, I love sea glass. It's fascinating, beautiful and you can do so many different things with one piece. Lovely Mary from
West Coast Sea Glass
indulged me...
"Sea glass is a timeless treasure. The journey a piece takes may have begun decades or centuries before it was found. Sea glass starts out as refuse glass that was broken then discarded into the sea, only to find its seeming resting ground in the ocean or upon the shoreline.
Yet the piece is awakened as powerful elements of sand, tide, water & weather buffet the shard over time & terrain. It is trans-formed during the voyage; sanded, smoothed, hydrated & finally renewed into a gem.
After a lifetime of tumbling, the colorful jewel washes up on the shore and waits to be discovered."
WCSG kayak and comb miles to find the sea glass.
And then they create beautiful jewellery,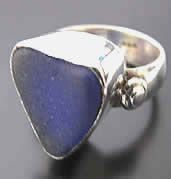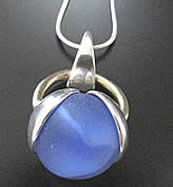 Think about the story behind a piece of sea glass, it's story before it ended up here, maybe a coloured bottle, vase or something more exotic.
There are rare finds that a collector would kill to find that a dog walker would think nothing more of. Amazing.
More lovely creations at
West Coast Sea Glass.