I was invited to Melvita's organic beauty preview at the start of the year. I couldn't make it so they sent me a few new products to try out instead.
Melvita
is the leading organic company in France, they recently opened their first store in the UK (London) and their products are also available to buy
online
. They refuse to test on animals and meet ECOCERT Ecological and Organic Cosmetics standards.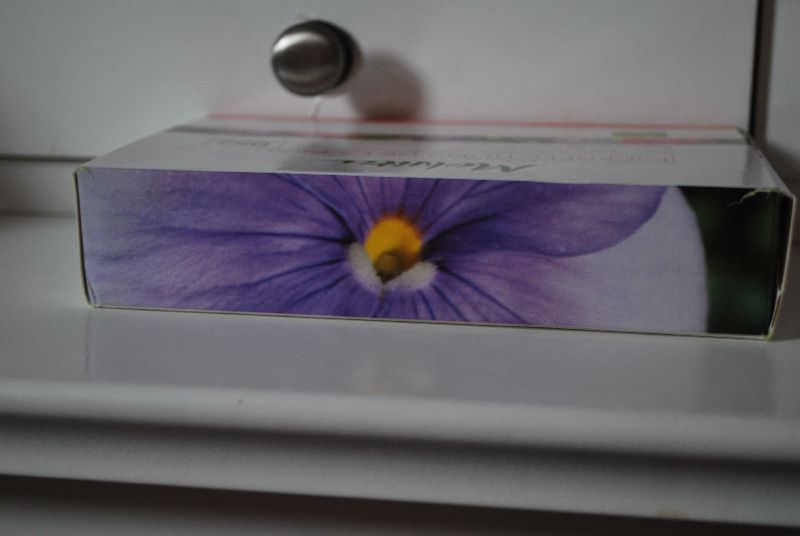 (top- bottom rosehip oil, quintessential balm , skin blemish cure supplements)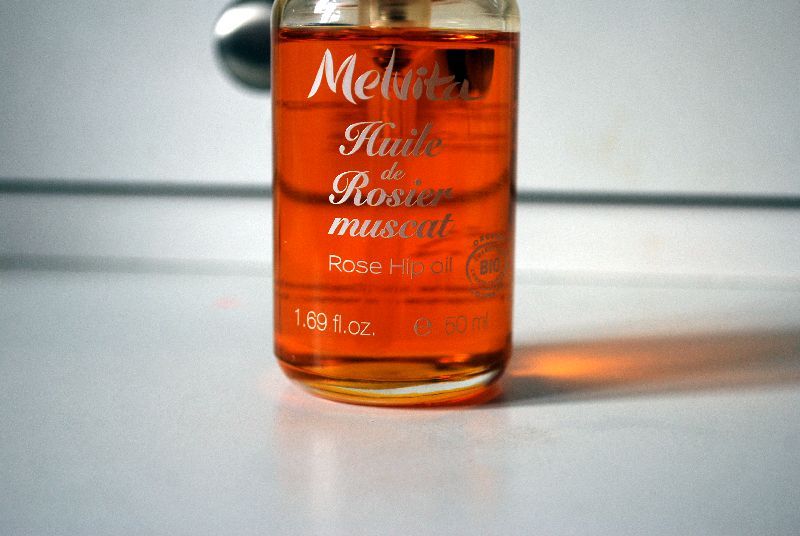 Rosehip Seed Oil
-Described as fortifying and helps condition the skin, extra useful for scars and with dry skin
-Purely rosehip oil
-Smells like the fish oil capsules your gran takes (worth pushing through for the results though)
DID IT HELP?
Yes. I really like using this oil, it's luxurious ,sinks in like a dream and works really well before night cream. The smell isn't what you'd expect with 'rose' but that's because it ends in 'hip' (rosehips have nothing to do with rose). I noticed my complexion improve, it's much more of an even colour with less scaring. The oil would work well under makeup, on other parts of the body or as a lovely massage once a week.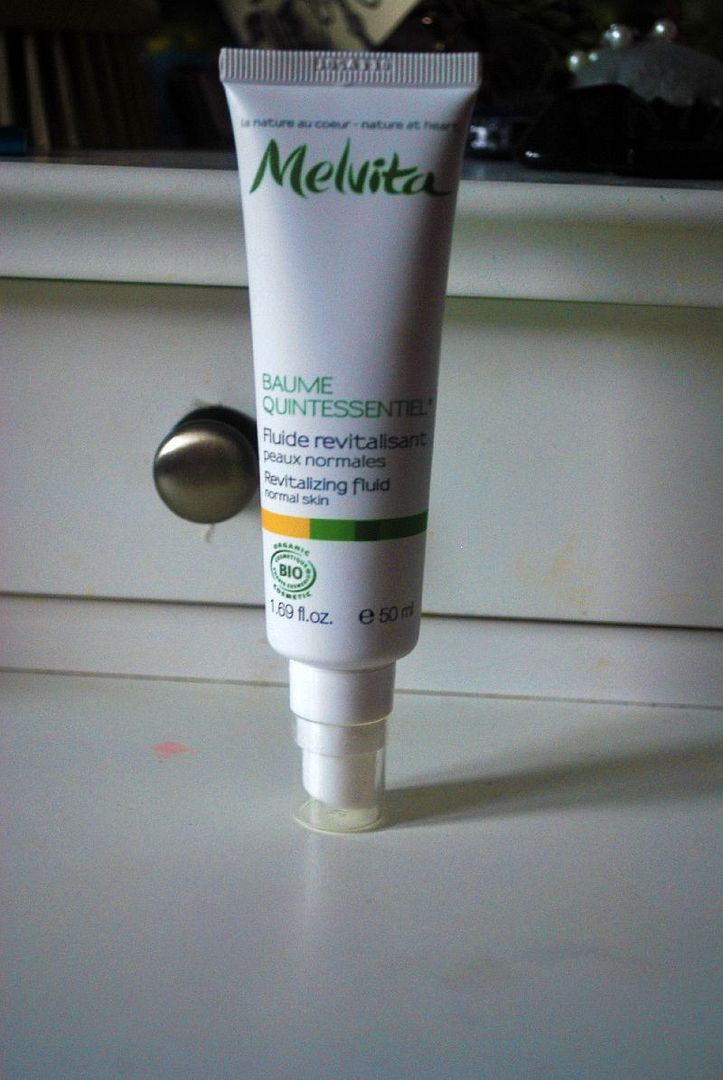 Quintessential Balm
-Described as a intensive facial fluid, simply it's a super serum
-Contains green tea, rosehip seed oil, Hazelnut oil, jojoba oil -
-Revitalising, for normal skin
-Smells refreshing
DID IT HELP?
This is lovely to use in the morning before day cream. It sinks in really fast and helps with dry skin, restoring natural radiance.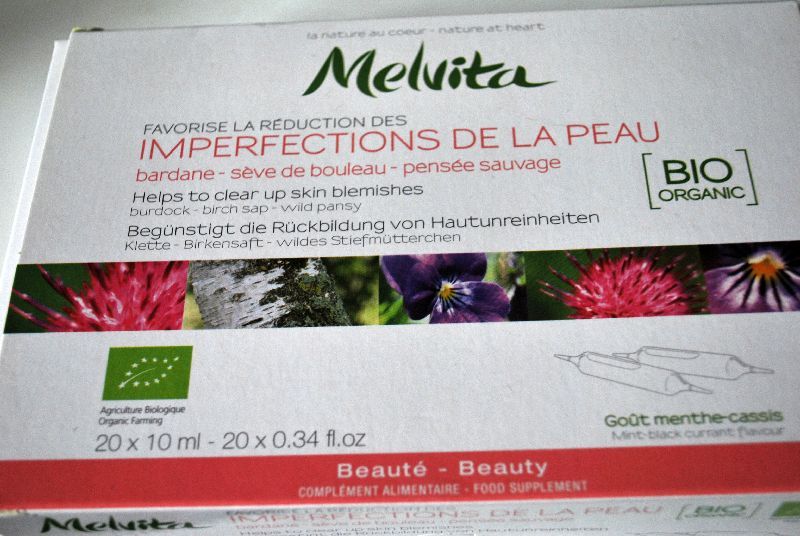 Skin Blemish Cure Supplements
-Described as a beauty supplement to help clear skin blemishes
-Contains seven superhero organic active ingredients and my top three favourites
*Burdock (anti-inflammatory & anti-free radical)
*Birch sap (helps eliminate impurities)
*Propolis (anti-microbial and helps the skin to heal faster)
(for all, click
here
)
-How to
Take one per day, make sure you tilt your head back, really, like a shot.
DID IT HELP?
The capsules were fun to take day by day. They're very good to take for a big boost, say after christmas or to have a good kick start on a new diet. These help you internally, so it's worth investing in products to help on the outside as well. It tastes minty, a good minty. The only bad thing I have to say about the product is opening it, most days I cut myself when trying to break the top bit off.
What's happening next with Melvita?
They have many new products coming out this year, including the Naturalift Collection (available early March). The collection uses plant stem cells to kick-start cell renewal. They also have three new face oils available, out now (blending 5 essential oils and 3 plant oils). The idea of giving yourself a spa massage at home is lovely. If you can, take the time to massage in every product you use on your skin , whether it's an oil or anything else really, it's worth spending as much time doing so, it'll improves circulation massively.
A big thanks to
Melvita
, make sure you pop into their store in Covent Garden if you can or if not, check out the
website
.