Slowly arriving in to spring (or any season I guess), a floral headwreath sounds perfect.
Traditionally used in weddings, you can brighten up any day with one of these.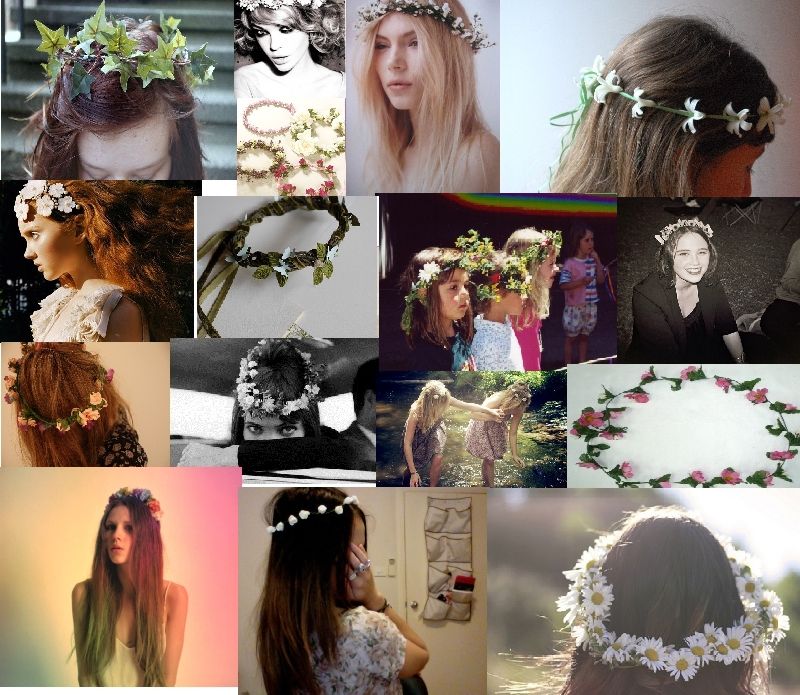 I decided to do this for a friend's 18th . I really wanted it to be special and last. Deanna wanted a more temporary, quick, summery feel.

What I did...


You will need
Florist wire (mine came pre-cut, 48cm each) and tape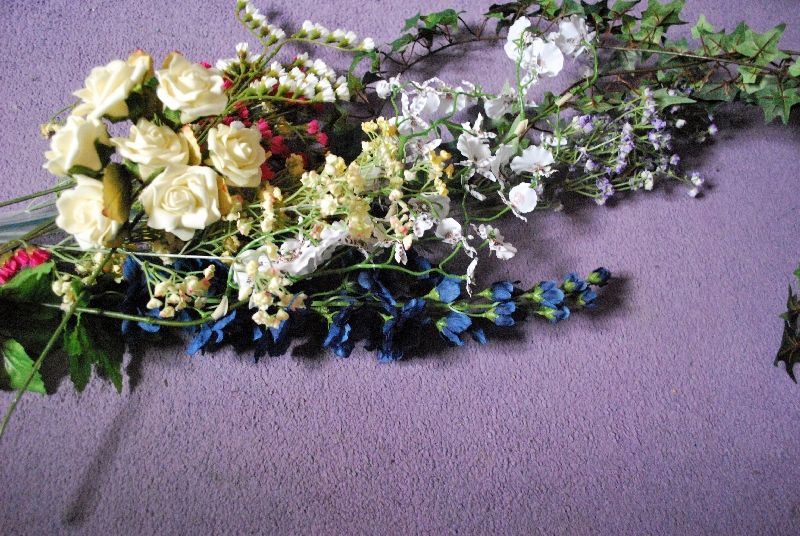 A variation of fake flowers
All bought in hobbycraft
How to-
Depending on what wire you're using, it's probably worth doubling over for extra strength.
Estimate how much you need to go round your head. You want a loose fit (remember you're about to put a lot of other bits on it before it goes back on your head).
I took two lengths of wire and folded another one in half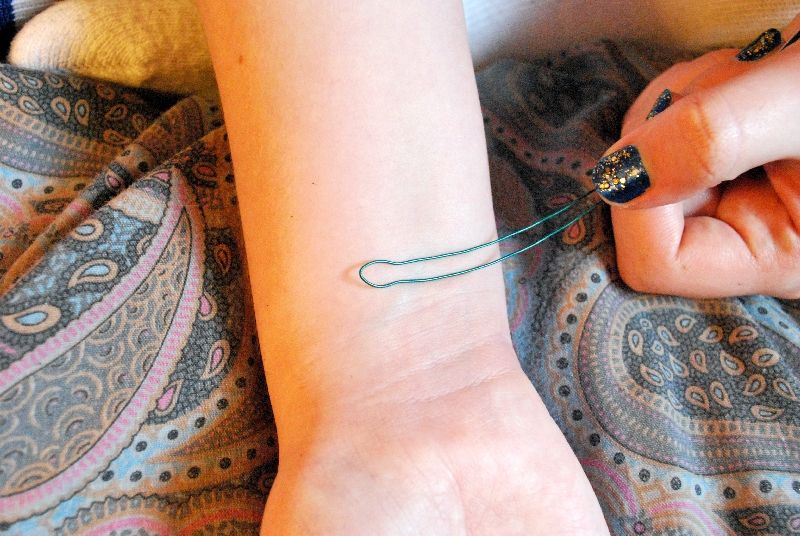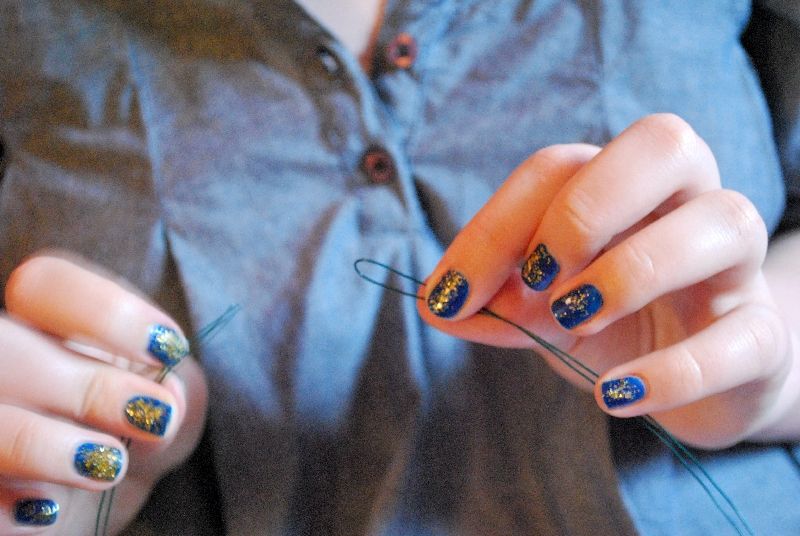 Then slowly twist (i'm thinking twirl) together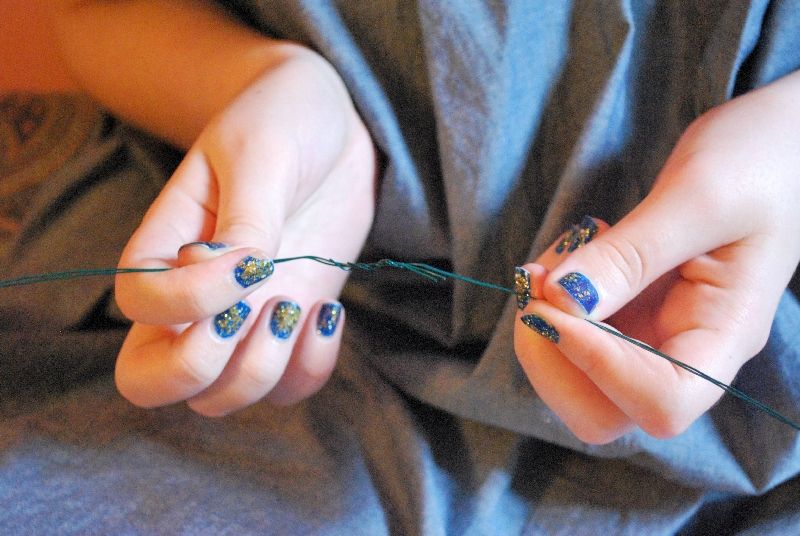 Make sure it fits
I tightly taped around the whole thing- more secure, less messy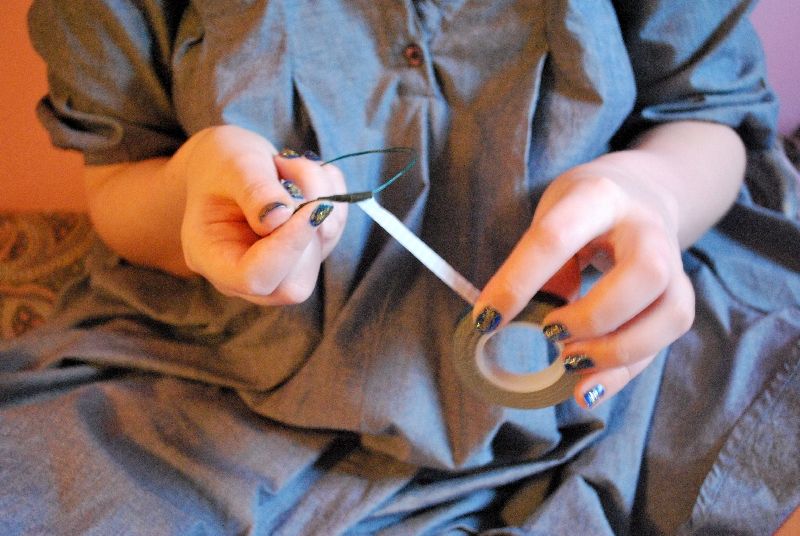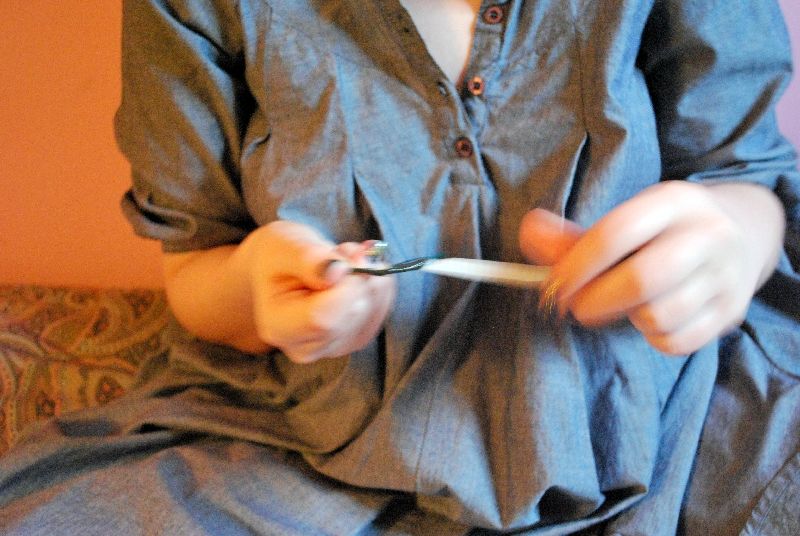 Now for the fun bit,
Decide on what flowers/etc you're going to use and in what order , less is more (as my mother would say)
Use your longest finger worth of tape to attach the flower to the band, it worked best starting at one point flowers head to end, going half way round and then starting at the point again so they meet in the middle
Take your time with this bit, do it as tight and neatly as you can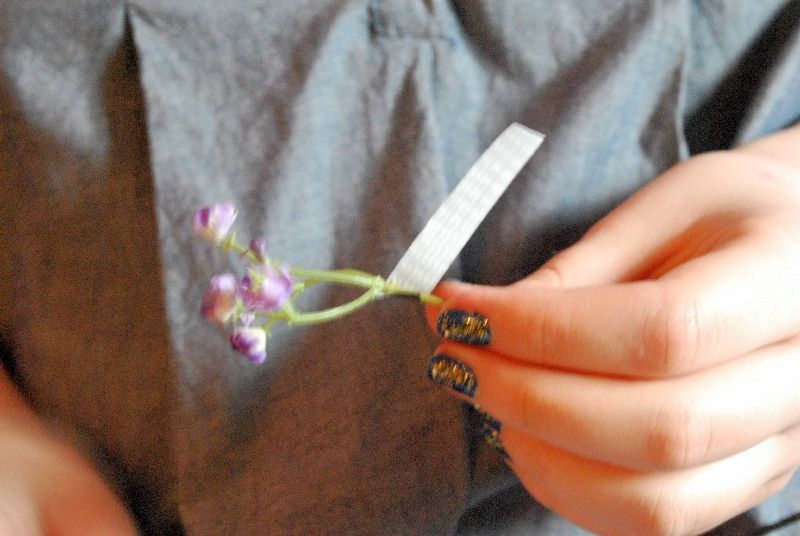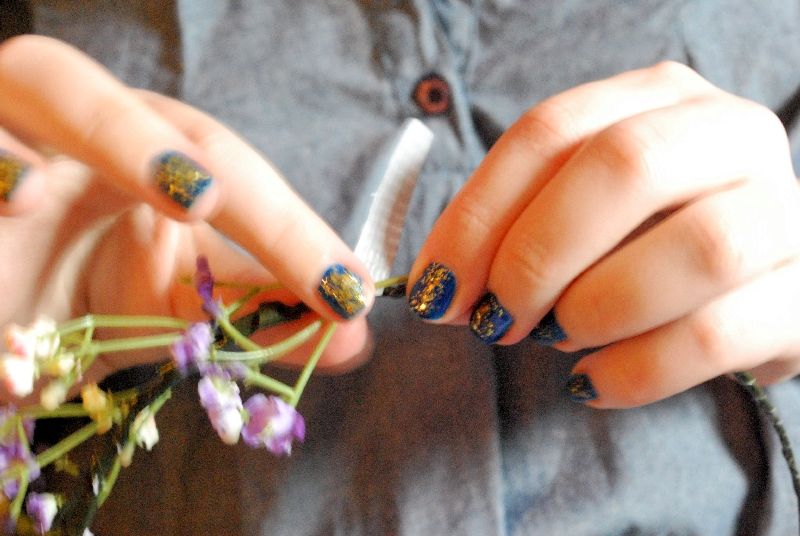 Once it's all pretty and complete, take a good look, use extra tape if needed
Bracelet
I had quite a lot of material left over so I decided to make a bracelet too, it's pretty much the same process as the head wreath but with a smaller amount of wire. I used ivy.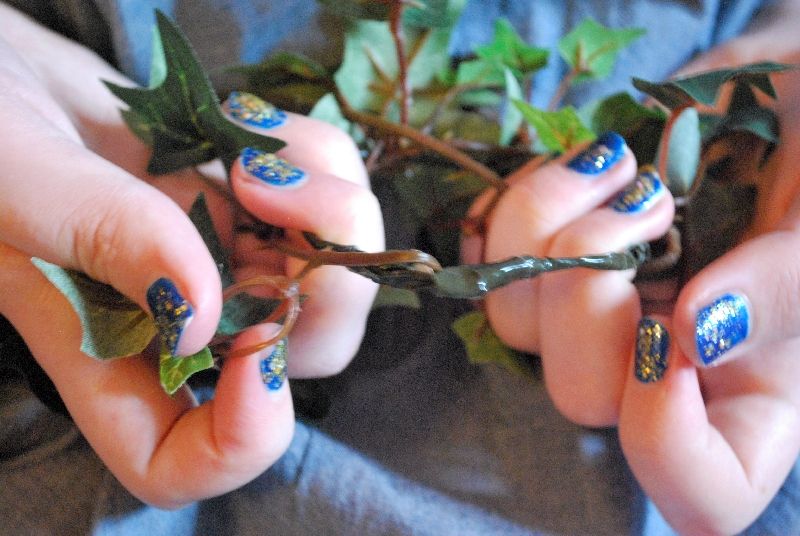 You can simply twirl it round if it's all one length, maybe tape a few bits down to keep it secure
What Deanna did

What you need:
3 m green ribbon, wire, green tape, and wired flowers in different colours
All bought from the range (a little craft shop near me)
How
I measured the wire to fit my head, and wound the wire around three times and secured with tape. Then I wrapped the ribbon around the wire, overlapping it, and securing both ends with green tape. Then wrapped the wire flowers around the headband, overlapping each flower over the previous to secure them without the need for tape. It was really simple to do, and only took me about 20 minutes in total.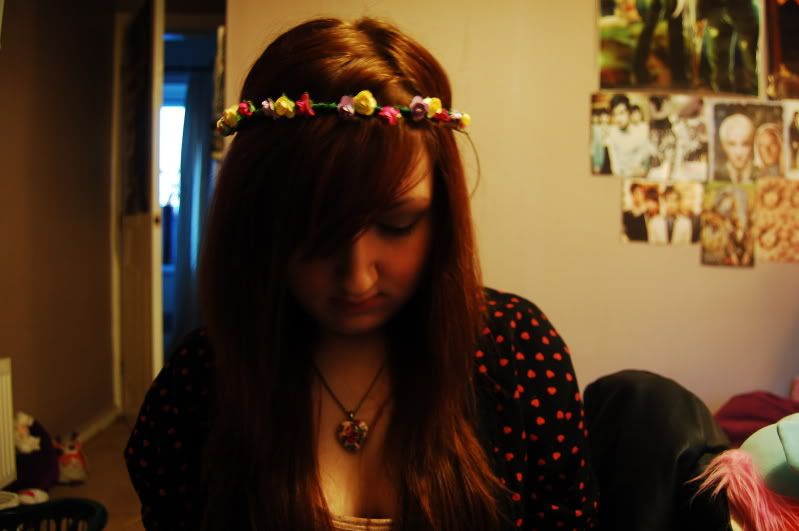 I'm ready for summer with side of bohemian.
And forever on you are a beautiful spring fairy maiden living happily ever after (with or without a prince).