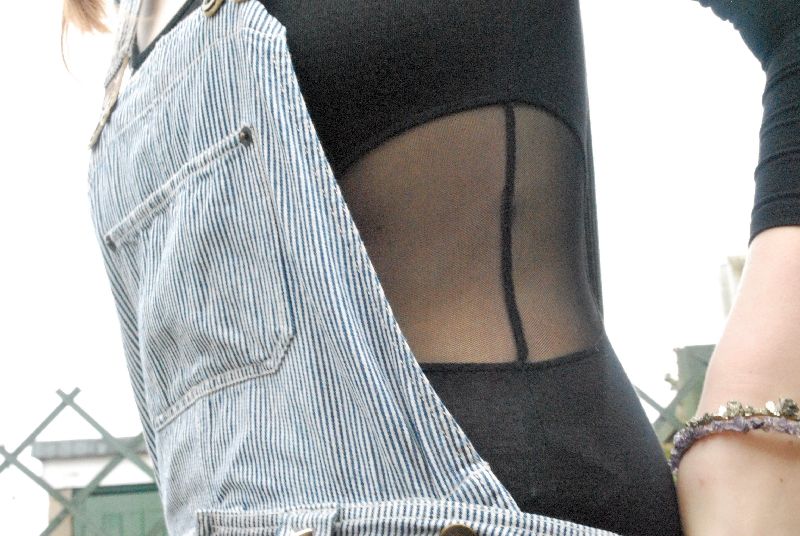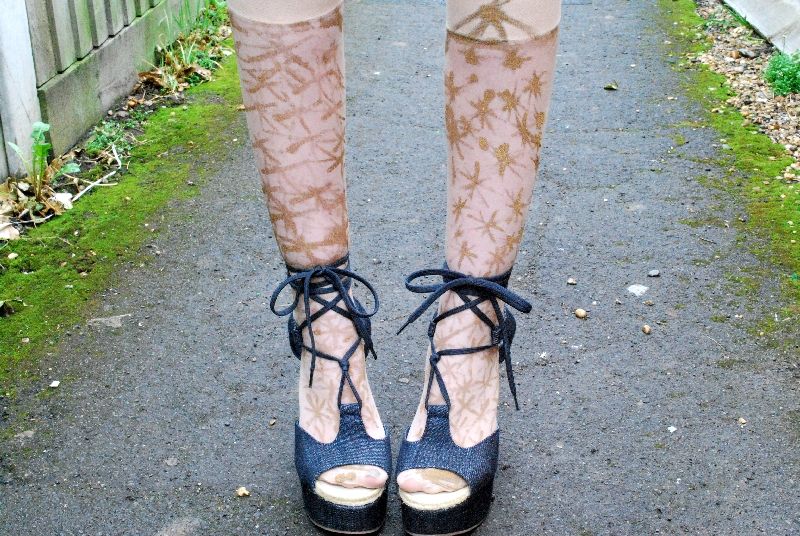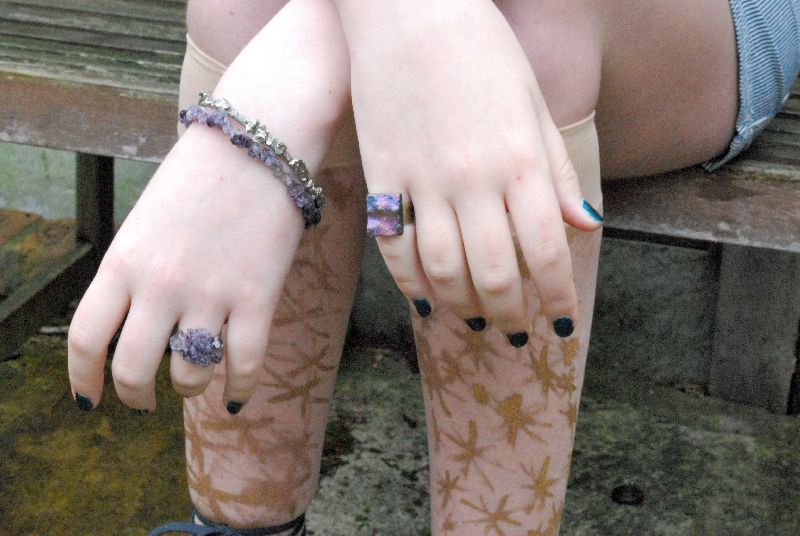 (I've been meaning to take a photo of this for a while. Ignore the camera strap & my legs. It's from a charity shop, 79p, very cool in my books)
body -
pixie
dungaskirt- vintage
socks- diy
shoes- gap
all jewellery -
hivenj
A few new jewellery bits on show. I've enjoyed experimenting with the amethyst I made (plus purple goes with everything). The socks are a tribute to miu miu's beautiful gold socks in
fall 2011 PFW
. I used gold leaf paint and a cheap pair of pop socks (like tights but knee length).
It's been a rather rainy day (typically now it's sunny). Took a few photos and had a lovely lush spree (I love you
ceridwyns
& i'm tempted to get my mum
these
even though my mum loathes lush. Oh no, more for me I guess). Tomorrow i'm going shopping for lots of crafty bits (with my dad, hello dad). I see iced tea , iced tea and more iced tea.
In other news, i'm actually getting into the swing of using
twitter
, I might just be boring, oh well.
LOVE TO YOUR MOTHERS