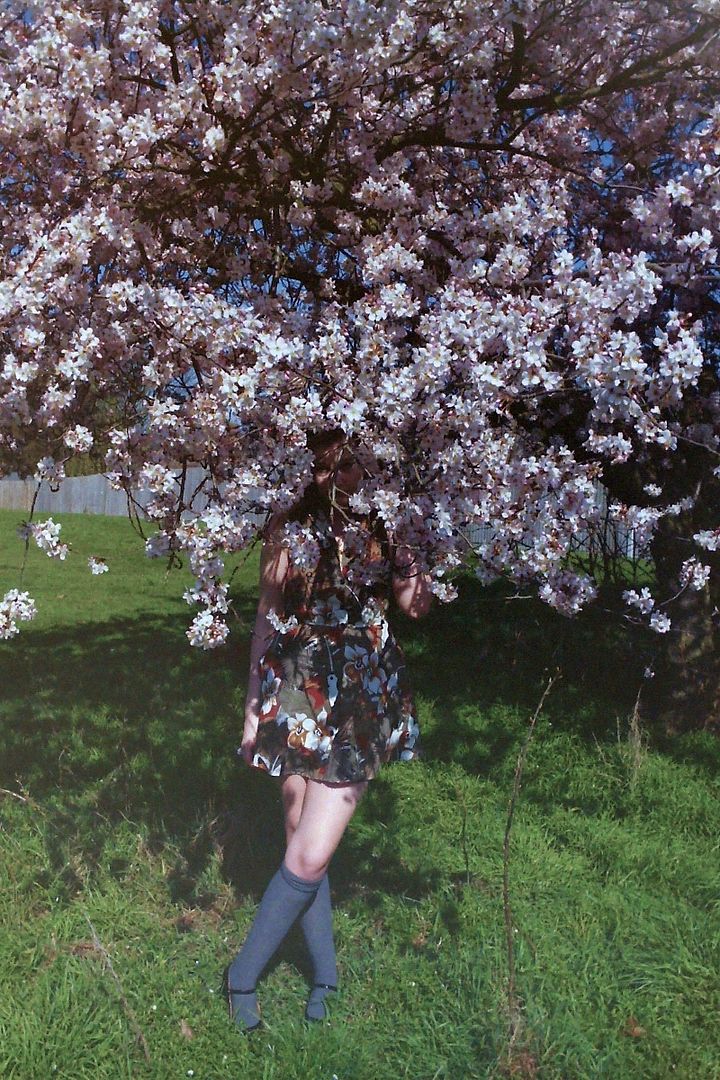 dress- vintage
socks- m&s
shoes- soyoushoes
jewellery-
hivenj
I've noticed the oh so lovely change in temperature but not really the 'spring' in 'spring'. Now everything is blooming. I feel like i'm permanently wearing rose tinted glasses.
The other day, I purchased the perfect black midi ,slightly sheer, skirt. Until the age of 14, I didn't know what a dress was. I wore skinny jeans and a band esque baggy tee (I know, i'm so cool), that was my uniform. I then discovered the dress (with thanks to my chlay), i've long forgotten my old uniform but i'm now willing to make a compromise with my (seriously) giant collection of tees. The only problem, I have no idea how to style them. I don't want to look big/boxy. The belt or maybe a ribbon? Not really my thing, Miss coury from
fancy treehouse
pulls it off perfectly without that need. Any other ideas?
Twitter me
.
I'm sorry if i'm not as blogger active for the next few days/weeks, hospital thing tomorrow, who knows what's going to happen. I hope everything's good in your hood.
LOVE TO YOUR MOTHERS
P.S
giveaway