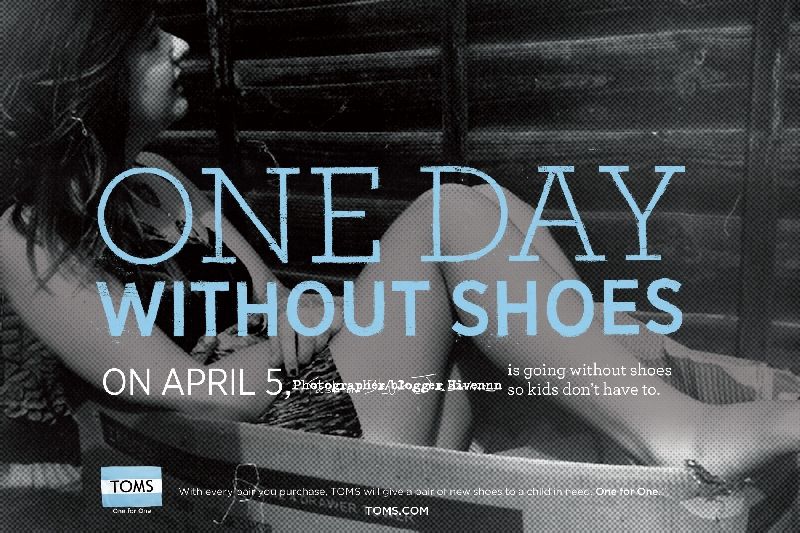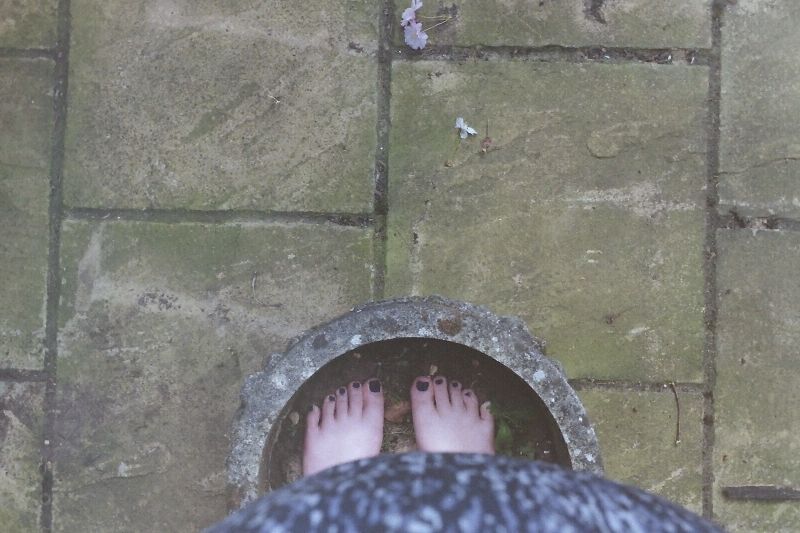 TOMS
were founded on the premise that with every pair of shoes someone purchases, a pair of new shoes will be given to a child in need.
April 5th is TOMS' One Day Without Shoes event. This day raises awareness of the impact a pair of shoes could have on a child's life. Last year, over 250,000 people went without shoes and over 1,600 events took place around the globe.
You can get involved on
twitter
by posting your photo without shoes (#withoutshoes). There are many other events around the world, visit
one day without shoes
for more info.