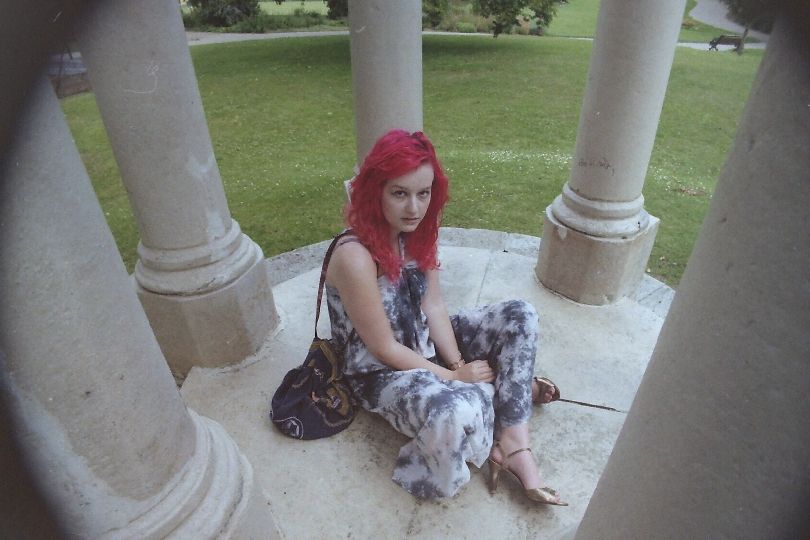 Sale's still on at
Hivenj
! Expect new items when it's over.
I was staring at my
Age Of Reason
scarf trying to think of a "unique" way to style it (for their
styling competition
) when I spotted my
Lush wrap
and decided on a bag (
how to
). It would've worked as a clutch type bag but i'm definitely more of a cross body bag girl. I recently bought this belt in a charity shop. I threaded the belt through just under the top knot and TAH-DAH, we have a bag with a strap. It's much more secure than I thought it would be, I've been using it all week and my contents haven't fallen out once.
This is my new Gap dress (decent photo of the neckline,
here
). It's super soft, maxi dresses are easy to wear and it was on sale, all win really. The heels are vintage (newly re-heeled, they were a little worse for wear) ,
Hivenj
rings and
Shopbop
cuff. I promise to take more close-ups from now on.
A quick "shoutout" to lovely Philippa (of
Cocoskies
) for my new shop illustration and a little something else that I can't wait to post.
FOLLOW THE FOLLOWING
(a few blogs you need to know)
-
Big barrels and air reverses
-
Betsan evans
-
Tim kiukas
-
Wolfcat
Hey, it's nearly the weekend.
LOVE TO YOUR MOTHERS
____
follow
|||
etsy
||
bloglovin'
||
facebook
|||
twitter
|