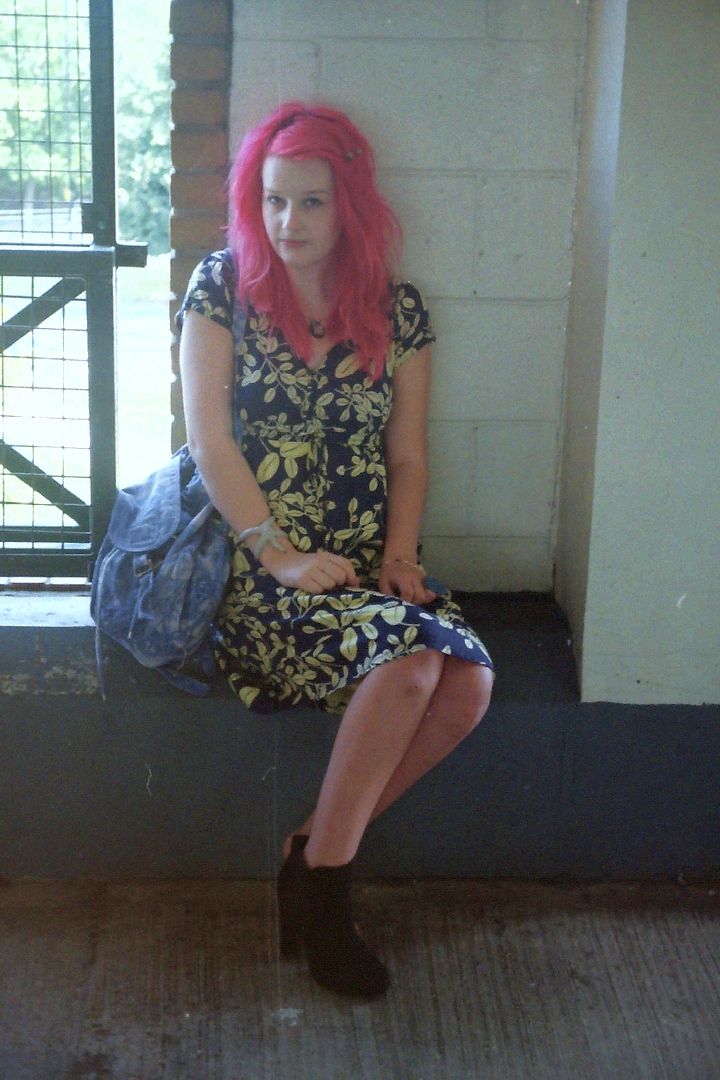 dress- stolen from mum, originally monsoon
bag- baggu
boots- head over heels
jewellery- hivenj
I've reduced quite a few things in
my shop
(while stock lasts).
These were taken yesterday , lucky really, as today I'm not exactly looking my best. I wake up feeling awful, a few hours later i'm sick. I hate being sick. A lot.
Vomit free since '93
. Not to mention my multi-coloured bruised knees (colour blocking hell). The only thing that doesn't look too bad is my foot, which is healing nicely.
I made a big purchase the other day (with added guidance from lovely
laura
). I've been saving for something specific on
shopbop
for a while now, went to find it to show her and it was on sale! Ironically, it was my mum who persuaded me to get it. I will probably jump on the posty man that delivers it.
FOLLOW THE FOLLOWING
-
London rose
-
A.A
-
Peacock feather girl
Anyway, back to sleeps for me. Is anyone else a bit disappointed in this year's mercury nominations?
LOVE TO YOUR MOTHERS
____
follow
|||
etsy
||
bloglovin'
||
facebook
|||
twitter
|