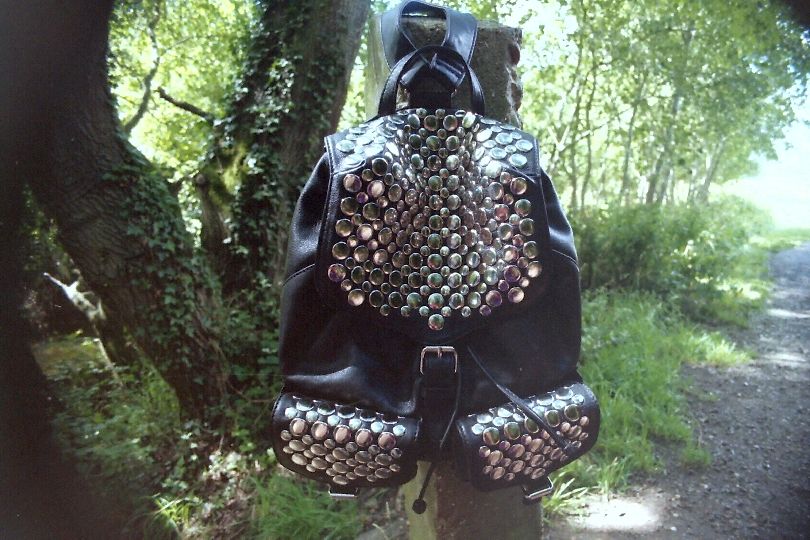 dungas- vintage
backpack- RM via Shopbop
shoes- Gap
all jewellery- Hivenj (I still have a little bit of stock left from the sale, check it out )
Meet my new
Rebecca Minkoff
studded backpack. He (named ted of course) is beautiful. So beautiful that I keep casually smelling him. It's almost like smelling a new born but one that's made out of leather. That smell that you can't quite get enough of. If you do not know this smell, I feel for you. I'm not sure whether i've talked about these dungas before but they are definitely my favourite. A cheap find from etsy, they used to be full length but as soon as they arrived I chopped them off into shorts (under £10 including shipping). A sign of a good pair of shoes is that they clean up well. These are the shoes that I wrecked my foot in (full story
here
). They were covered in blood and yet, despite being canvas, with a bit of soap and a face wipe, they're now good as new. Also of all the things you could ruin a shoe with ,blood is not my first choice (sand and sea water). So really, it's an outfit of favourites. I've said more than I usually do about what i'm wearing, feel free to tell me to shush.
OH HEY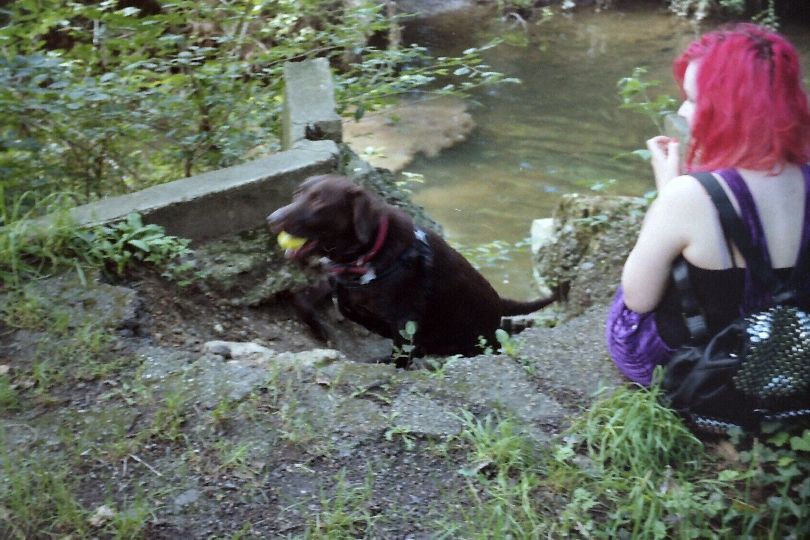 This lovely guy trundled over, nuzzled me and dropped his ball. I girlishly threw it into the river, he dashed to get it and brought it back. He looks just like my best friend's dog, rolo, whom's a very lovable dog (I was a 101% cat person before meeting rolo)
Happy nearly hump day! Today's been so much better than yesterday. I finished my book,
The bitch goddess notebook by Martha O'connor
, and I definitely recommend it (please don't be put off by the name). I'm on to a new book, nothing like that book,
A year in Japan by Kate T Williamson
and I already love it (lots of cute illustrations and blurb).
Lastly, thank you to all of my new followers. I love you more than rhubarb and custards. If you're an oldie thank you ,too, love you more than Haribo hearts.
LOVE TO YOUR MOTHERS
____
follow
|||
etsy
||
bloglovin'
||
facebook
|||
twitter
|