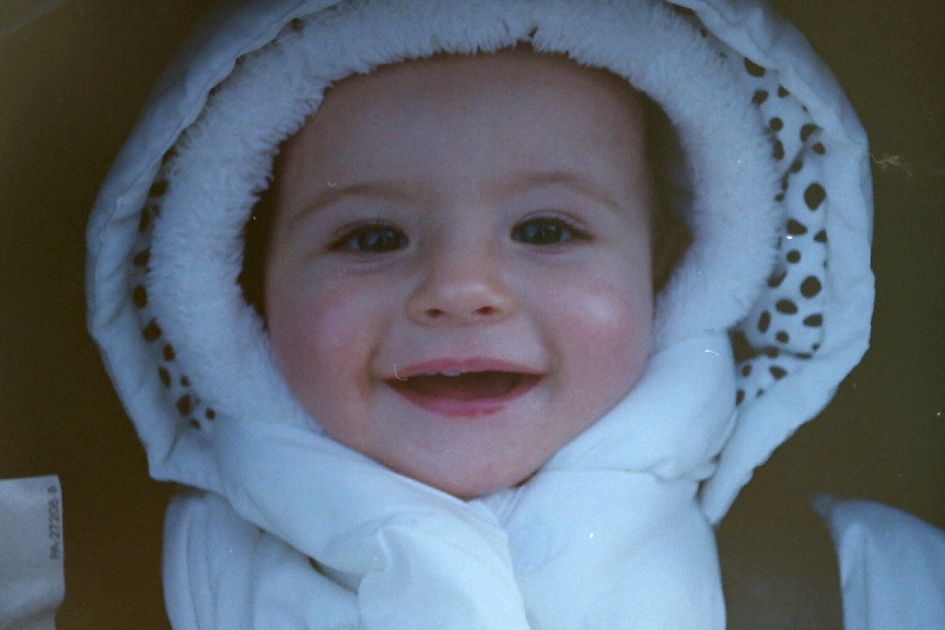 Please note, this is not my bubba. I was actually going to take a photo of their dog but check out the cutie cute bubba that I then discovered.
I just realised I haven't really written anything since Wednesday. How is that possible. To recap-
had a very lovely lunch with my Grandy, Sally and Mum. It's hard to act like you haven't just had two generous glasses of Rosé around famalam (tried to take a few outfit photos after lunch but they're full of serious smirk). Before going to lunch we (Mum & I) stopped off quickly to see the horses (
explanation
). They were friendly to start with and we managed to get a few good photos but one started giving my Mum "the eye" so we decided to get out of there (easier said than done).
I had a coffee catchup with my friend Saturday (and bought the most beautiful pair of cords!) then had a shoot Sunday (
preview
). The shoot was amazing.
Grace Ansell
(my MUA for the day) is more talented than I can put into words. It's interesting seeing the look come together and then actually shooting it.
I'm looking for people to stand in front of my camera and be bossed around. If you're in the Essex/London(/are happy to travel) area and interested (i'm nice, promise) please email hiven@live.co.uk or tweet
@hiven
.
And now we're here. It feels more like a Friday than Tuesday. I'm drinking with a friend tonight (oh the "I don't get hangovers" stage of life) and seeing an old friend tomorrow. Luckily i'm easy enough to spot.
Have a charming day.
LOVE TO YOUR MOTHERS
___
follow
|||
etsy
||
bloglovin'
||
facebook
|||
twitter
|